IES-UPM turns 40!
IES-UPM was founded back in 1979, so we turn 40 this year. We are honoring these four decades of intense activity with a number of events.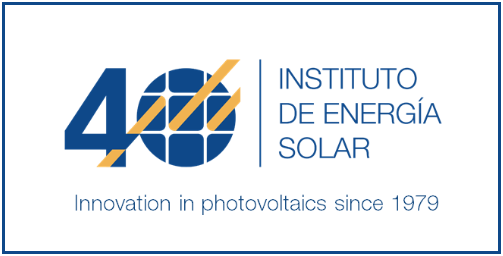 We turn 40!
Celebrate with us our 40th anniversary.
The Instituto de Energía Solar was founded back in 1979 by Prof. Antonio Luque. So, we are celebrating a big thing this year 2019. We turn 40! It's been four decades of intensive photovoltaic research, education and cooperation with industry and partner academic institutions across the globe.
We intend this year to be a big celebration of great achievements, a chance to recall our history and also an opportunity to undertake a deep meditation about our future. Building on decades of world-class research in photovoltaics, today's IES-UPM tackles a range of scientific challenges with the common goal of accelerating the uptake of Photovoltaic Solar Energy as an instrumental energy source for humankind in the 21st century. Check out our research areas here.
As part of the celebration a few initiatives are running or will take place in the coming months:
• We have released a new visual identity for the commemoration. Check our logo at the top of the page.
• In early July 2019, we strengthened our commitment with solar education by hosting the 1st PV Research Bootcamp, where we showed a group of selected undergraduate students what it is like to do research on photovoltaics.
• On September 16th-17th 2019, we will open our Advisory Board Meeting to the general public in a two-day workshop to present and discuss how our research contributes to expedite the deployment of PV and how we can improve our impact. Don't wait to sign up for the event!.
So, stay tuned for more information.
Happy birthday IES-UPM!